Description
HKS 13001-AT008 R Type Intercooler Kit Toyota Yaris GR
■Concept
The concept is OEM fitment for GR Yaris but also improved cooling performance.
Although it is a stock replacement, we designed it bigger for future power improvement. It is also effective when driving on the tracks. The use of a new multilayer core minimizes weight, reduces pressure loss, and improves cooling performance.
■In house test data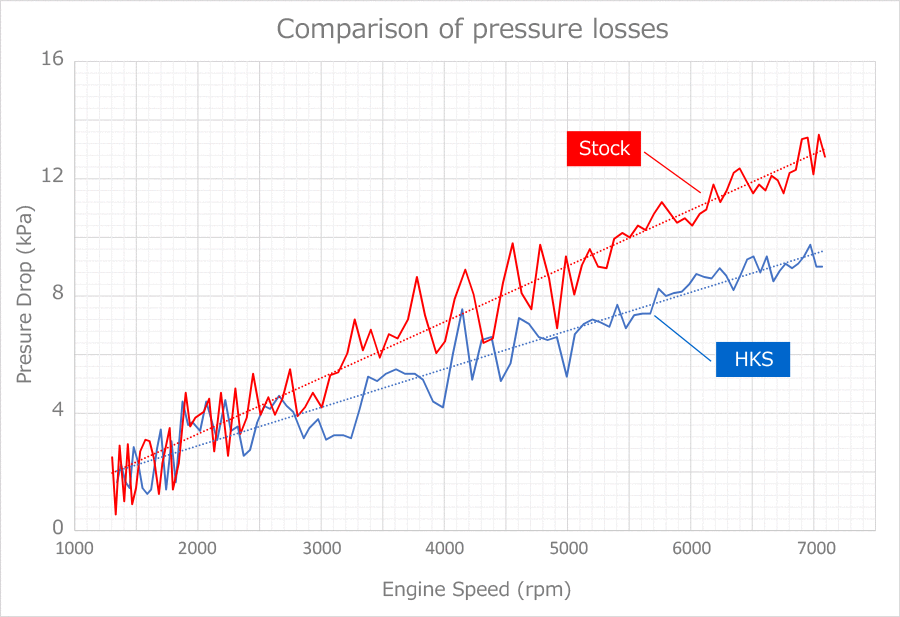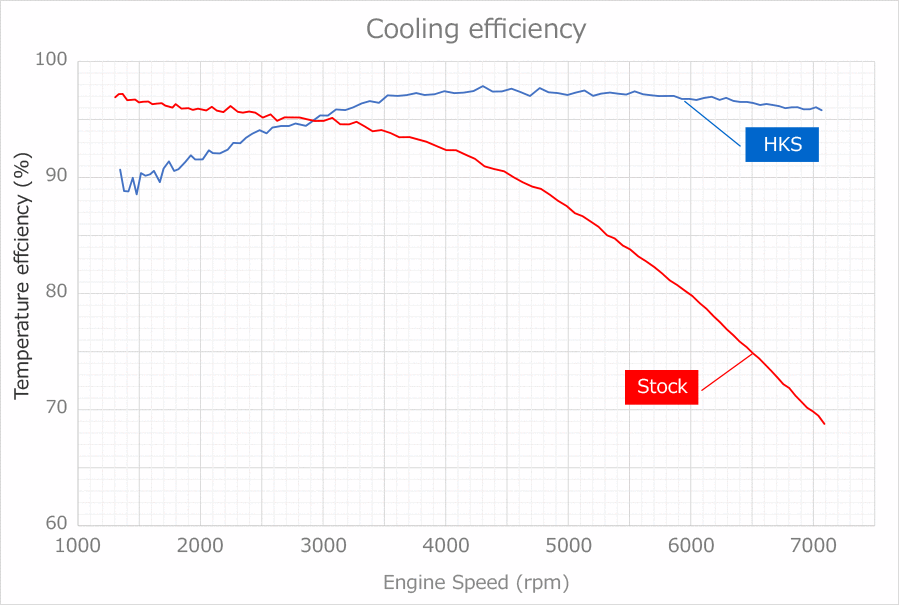 ■Features
It is a stock replacement but with increased height and thickness to provide improved cooling performance for modified high power GR Yaris.
The core is thicker than stock, but the fin shape is optimized to deliver cooling performance and airflow through it.
HKS intercooler core size is 645x205x105 (stock is 645x145x80). Made in Japan", laminated type core is used for reliability and performance.
At the mid to high rpm range (maximum power produced range), the HKS intercooler offers an excellent cooling performance. Increase vehicle performance while maintaining OEM fitment and advantage in terms of power and torque.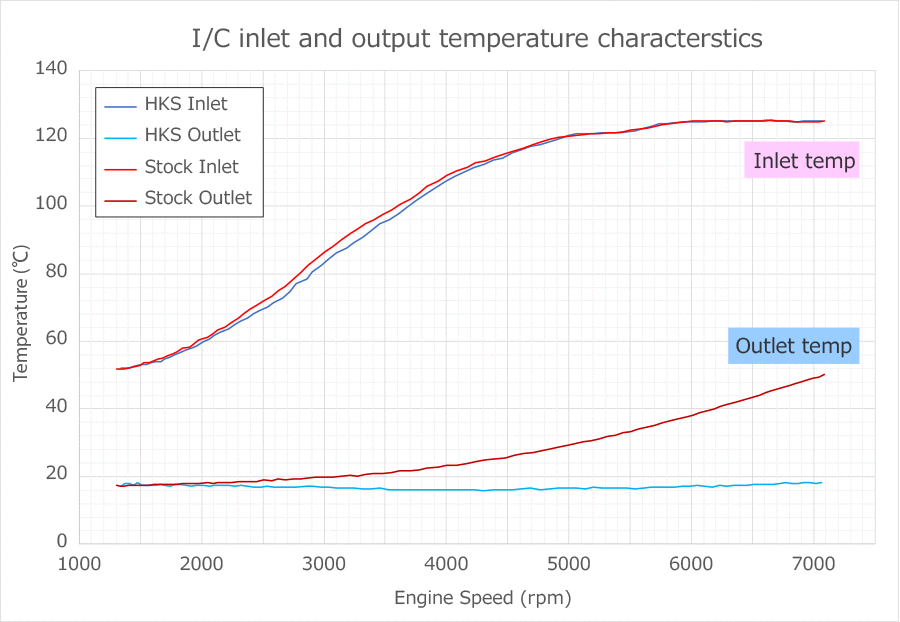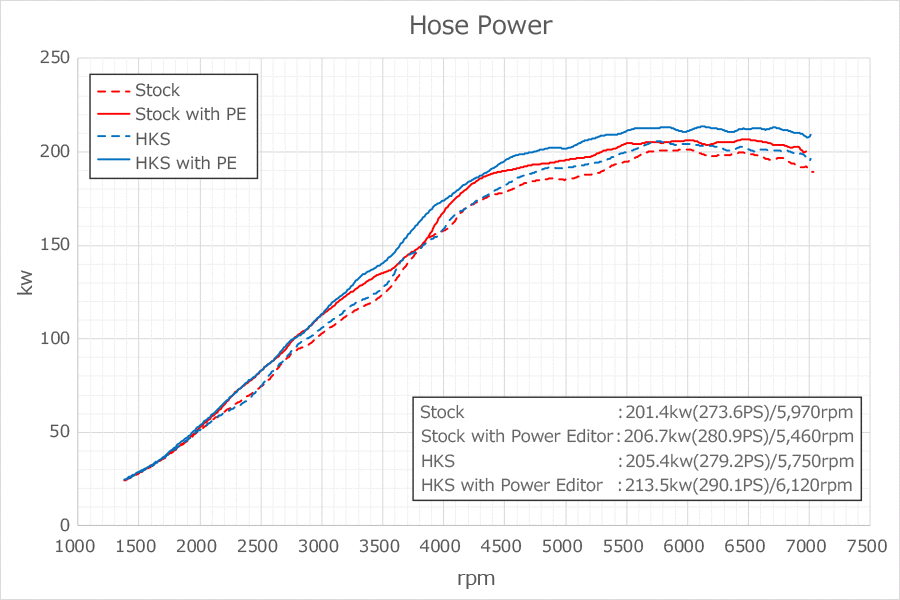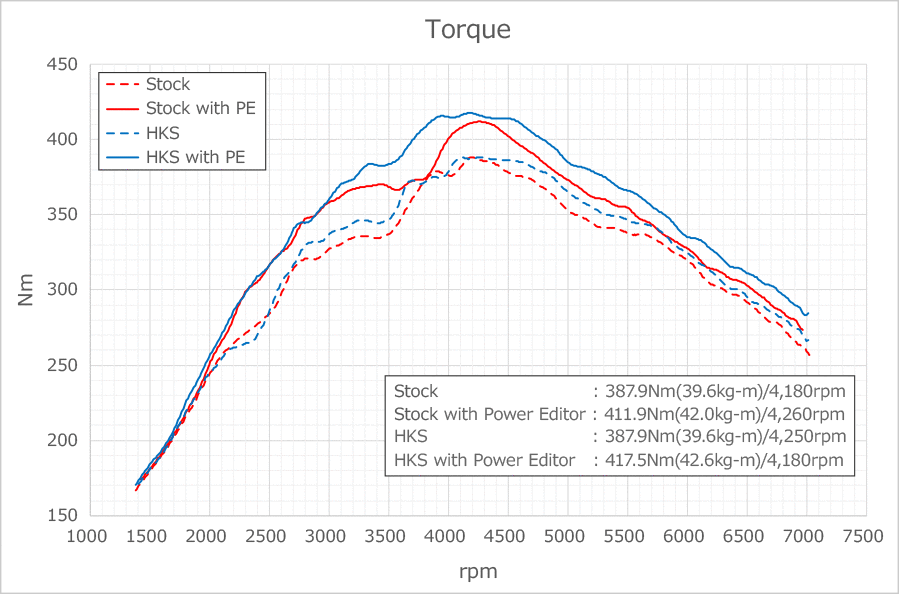 Test Vehicle
・Stock turbine & Super Turbo Muffler